Omarama Gliding
Saturday, 29 September 2018
Ragged wave
Looking south from the Jollie along a ragged wave line, Lake Pukaki visible ahead.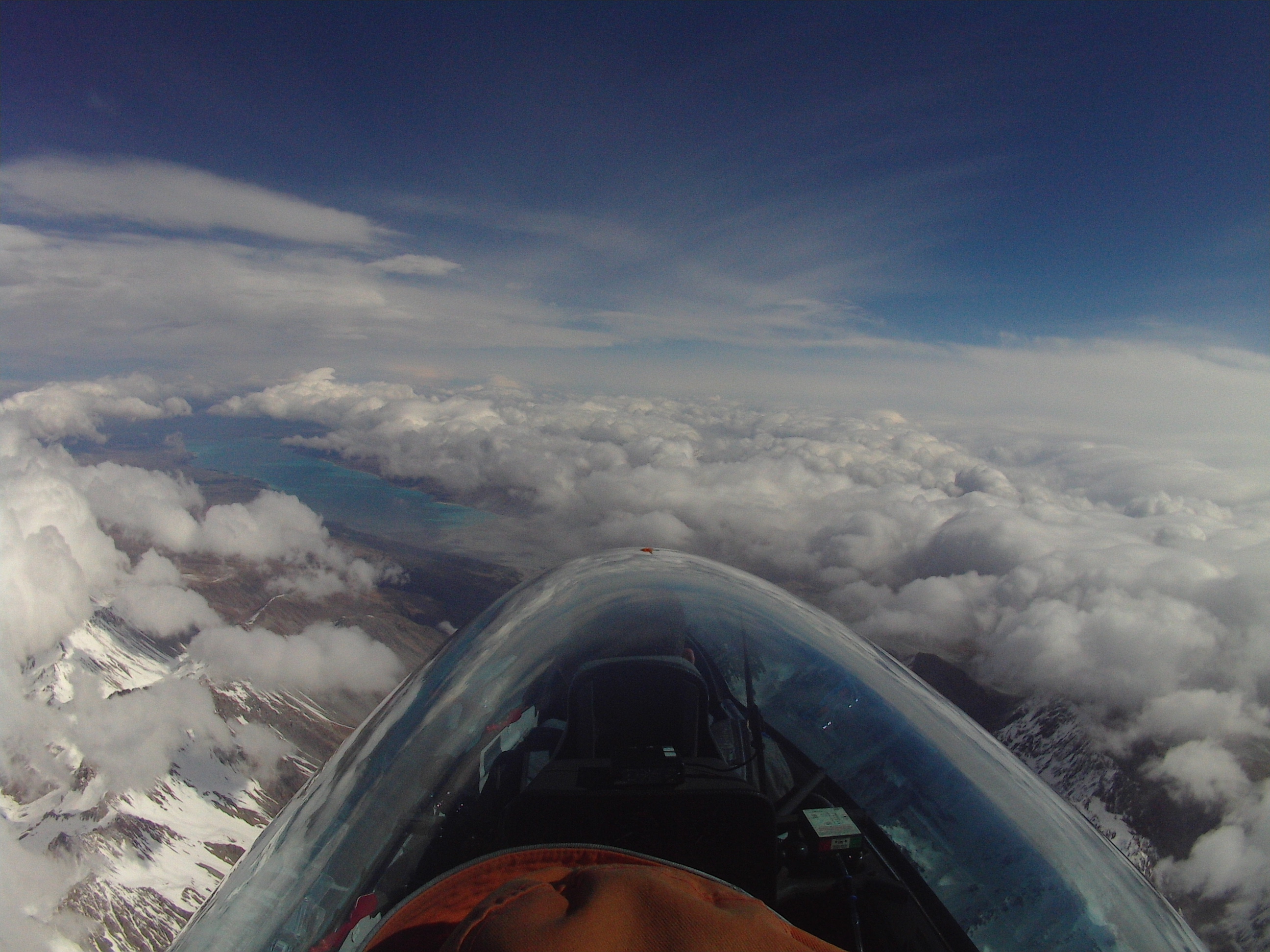 Wednesday, 26 September 2018
West southwest ridge action
Westerly down low going southerly higher up had the hawkduns working as a ridge, and southwest wave above. Cloud was a little low on the hawkduns.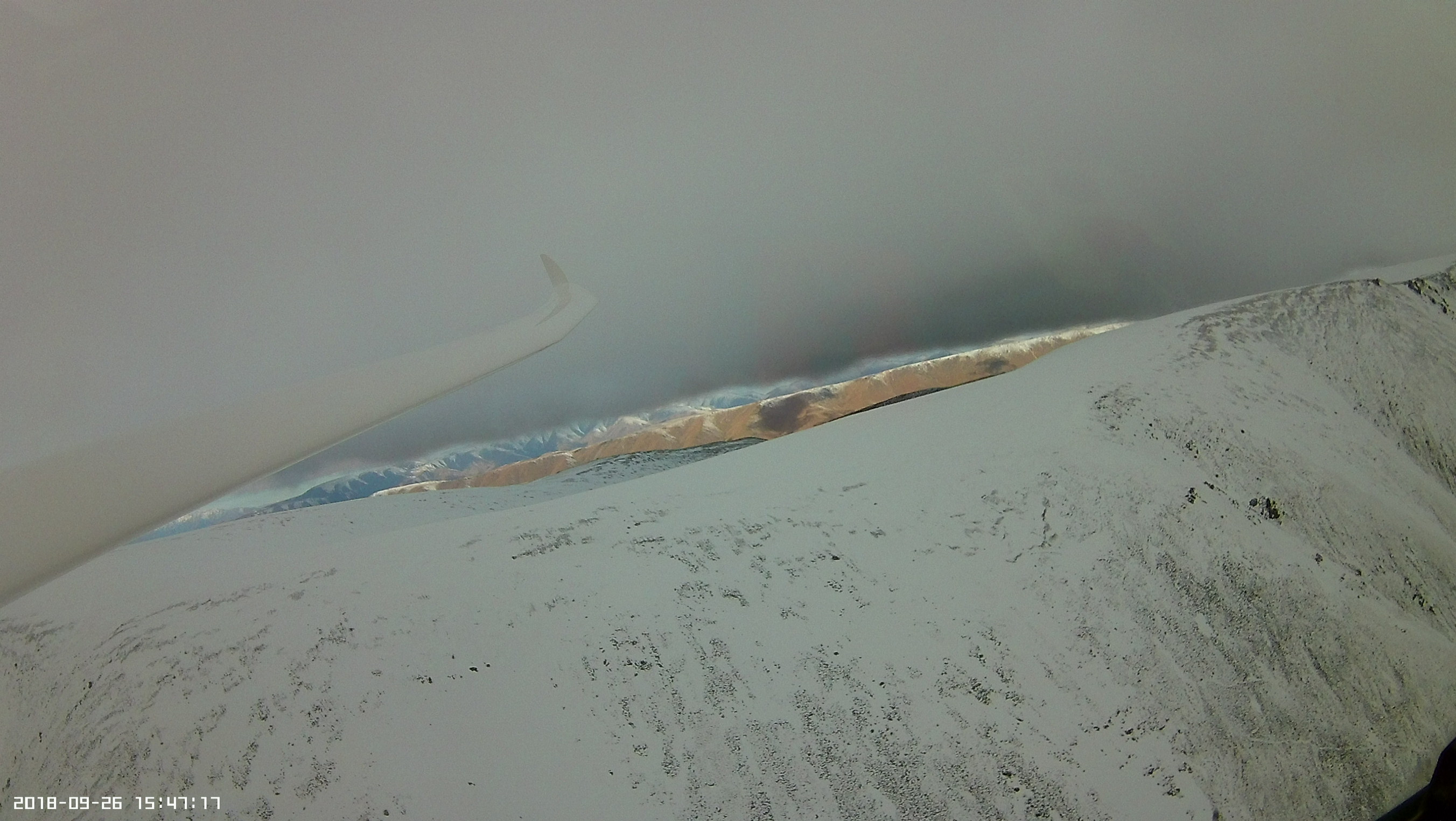 Wednesday, 19 September 2018
Mt Bitterness
The best lift today was south and east of Omarama according to the forecast, so we went along the northern side of the Hawkdun range to the east. Weak thermals mostly. A little wave influence, and just enough wind on the top of the Saint Marys range to ridge for a bit.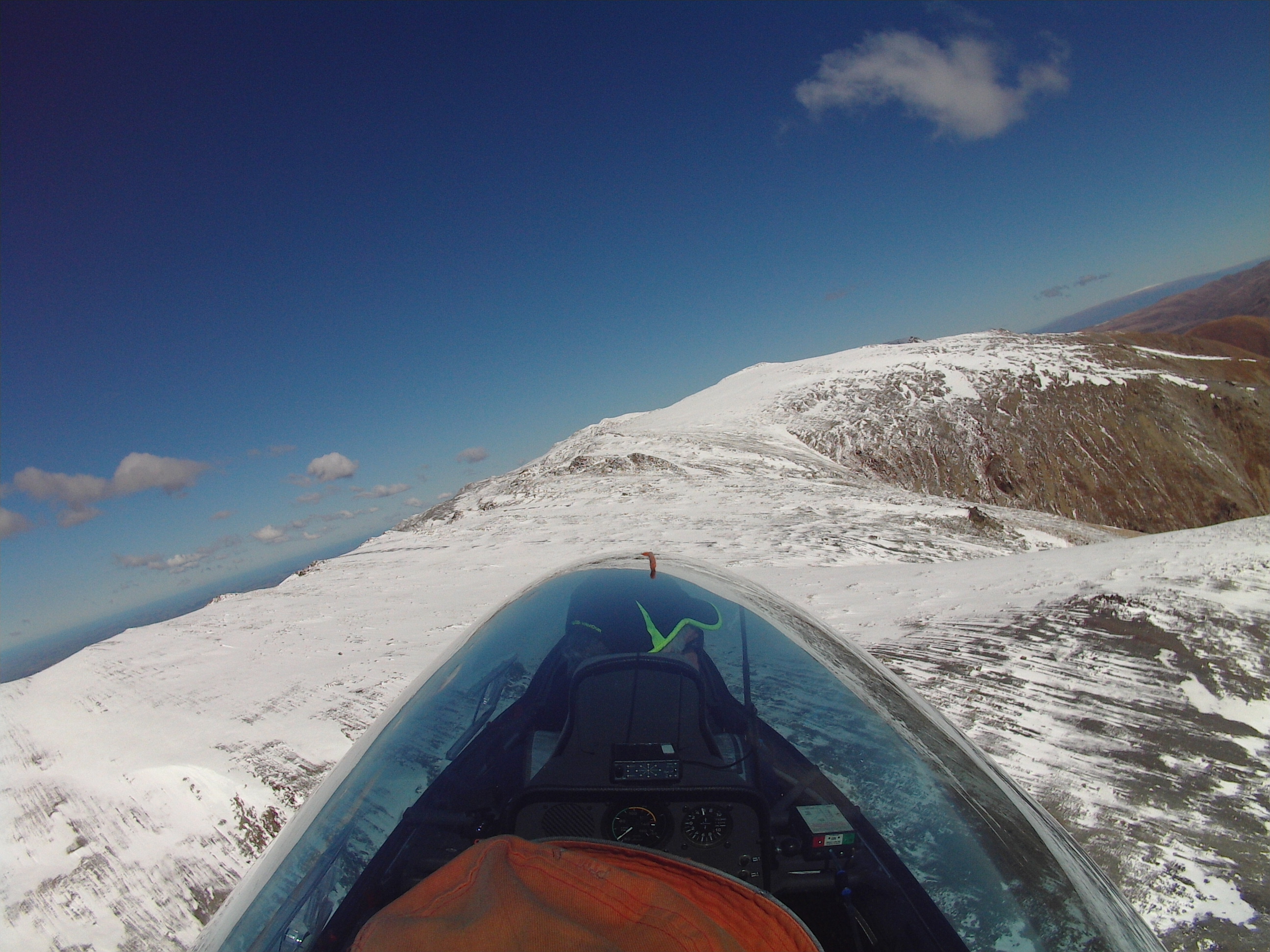 Sunday, 16 September 2018
Unstable windy spring day
Plenty of wave sign in the sky, but a bit unstable. A warm windy spring day.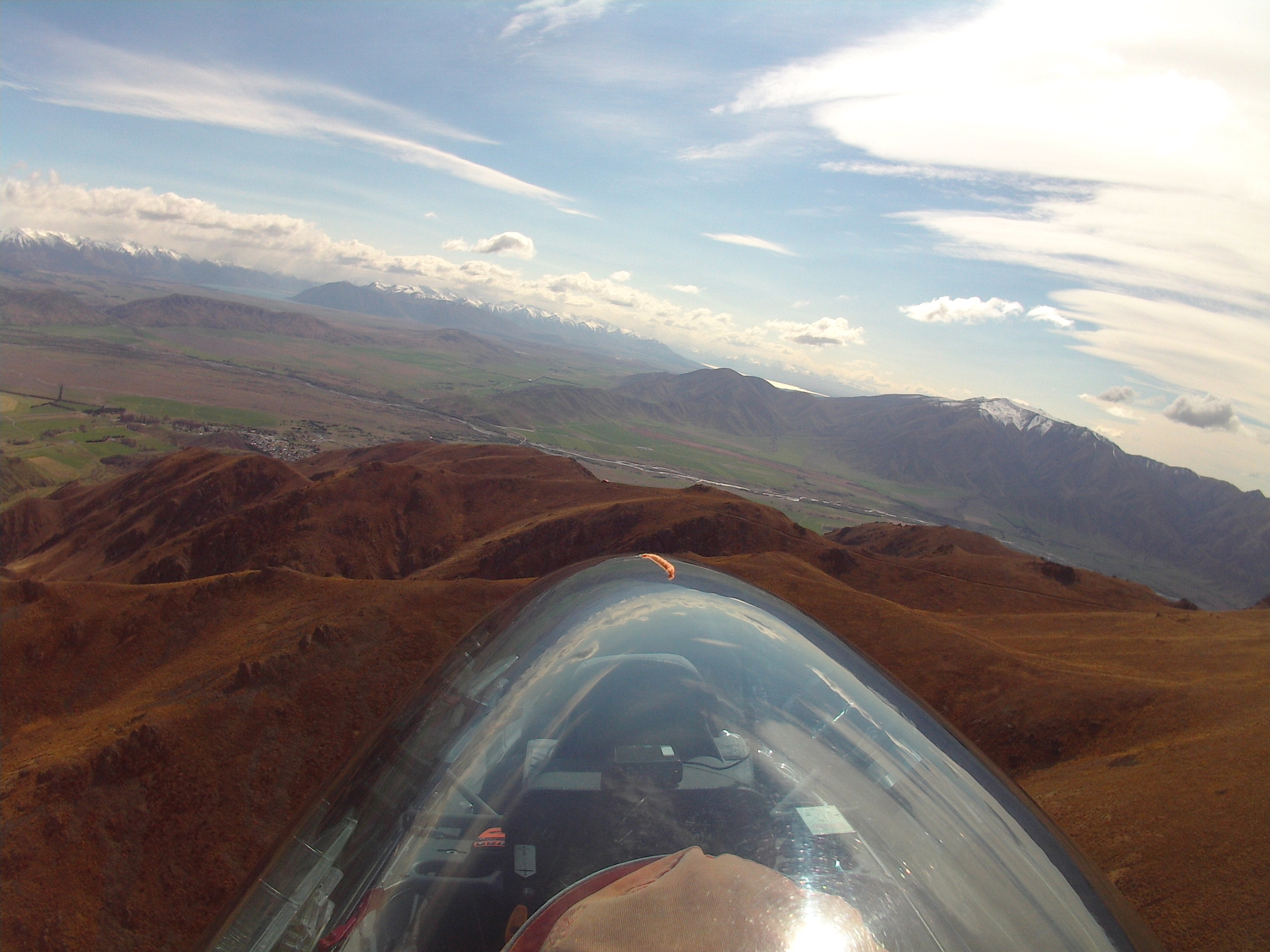 Monday, 27 August 2018
Low again
Arriving at the Omarama Saddle ridge low again. It's always better to arrive above the level of the airstrip (that's it left of the road).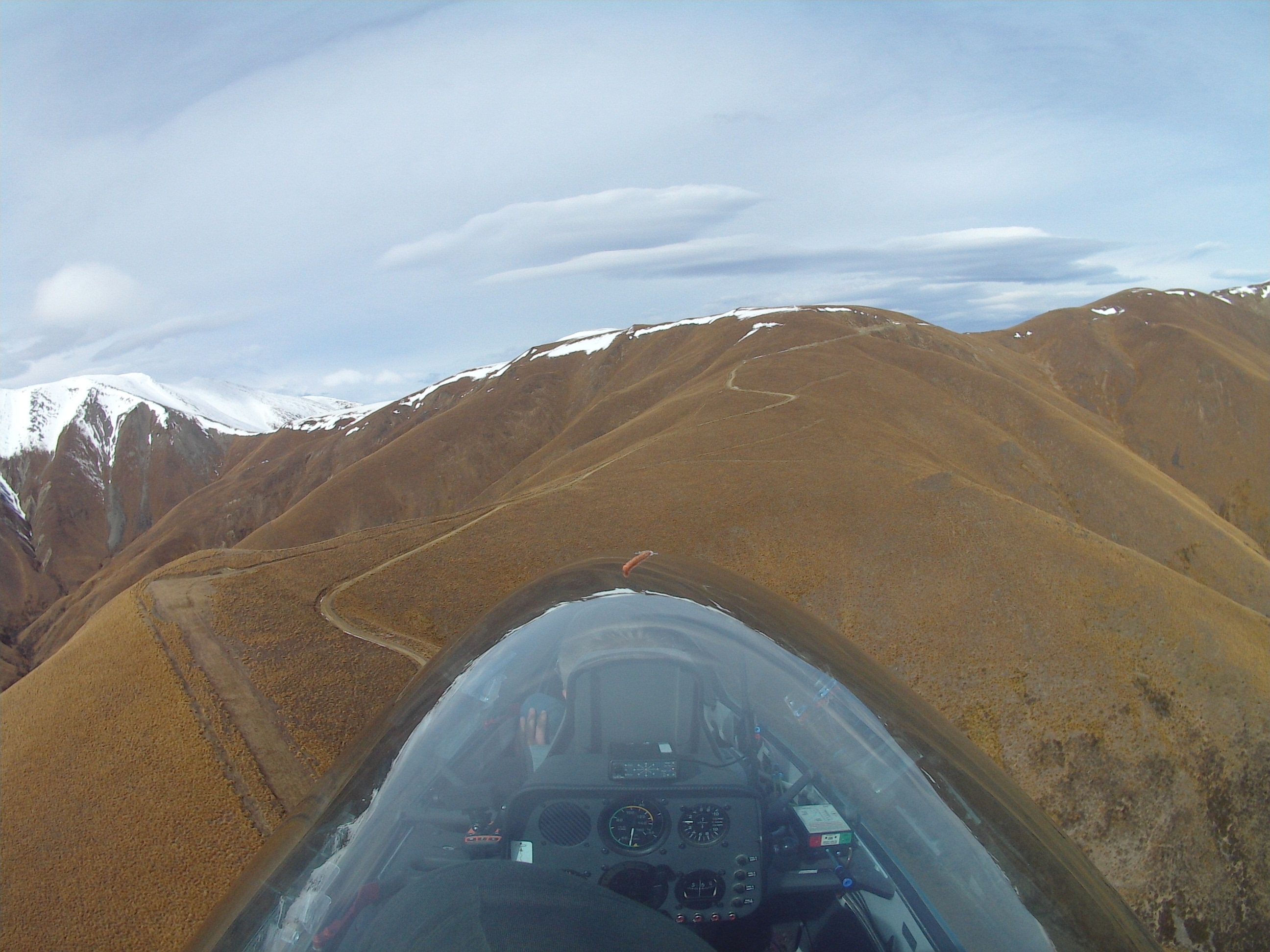 Philip Plane

philip@omarama.net