Omarama Gliding
Tuesday, 4 December 2018
Up the Ahuriri
Looking north up the Ahuriri Valley from the Lindis. A nice looking day, but complicated by unstable northerly wave.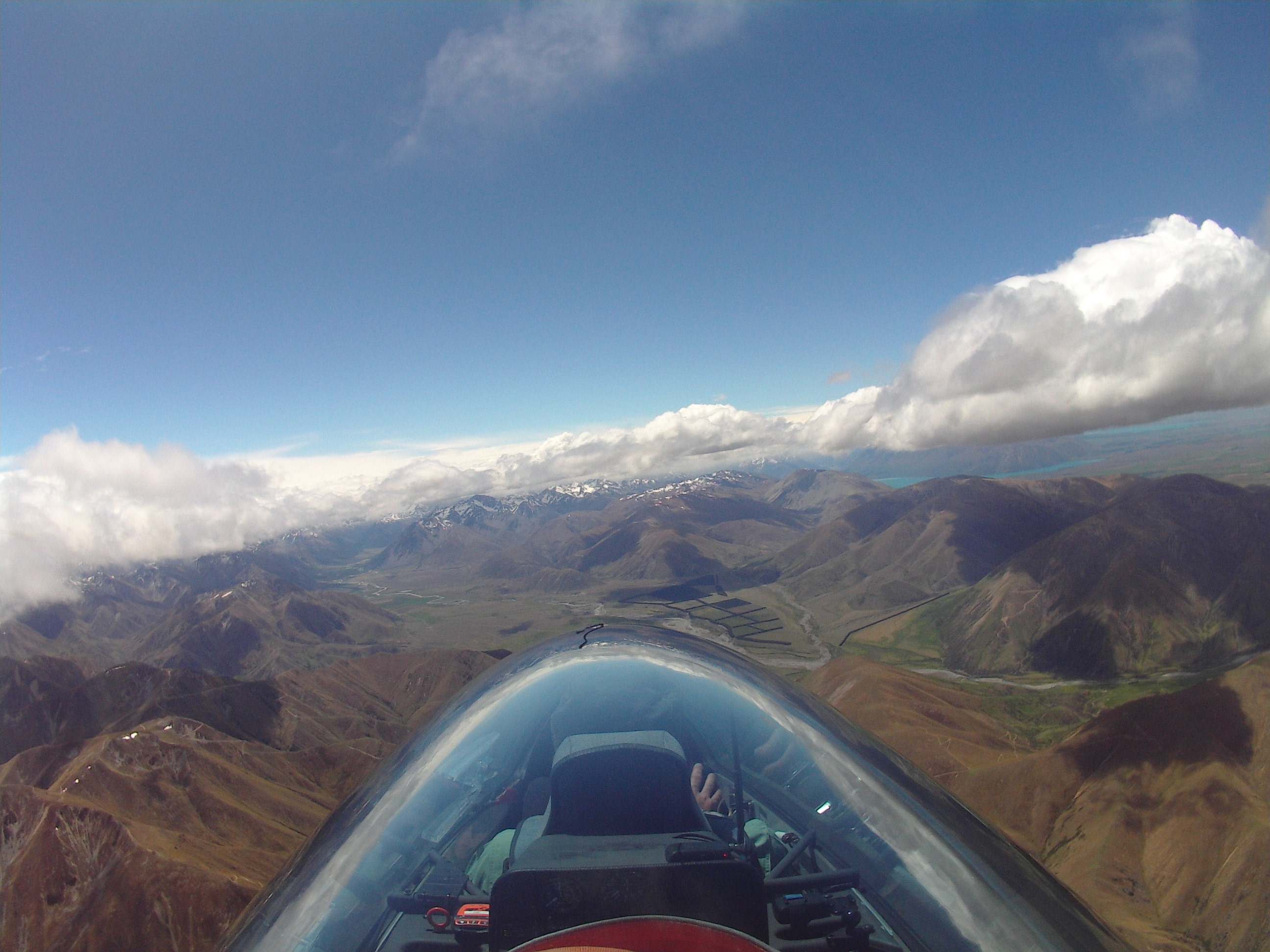 Thursday, 8 November 2018
Overnight adventures
Milan had an adventure yesterday. Late afternoon he took one of the ground crew for a jaunt, but got stuck south of the Hawkduns. He eventually landed in the remote Otago airstrip we call Upper Hawkduns. As it was getting late a retrieve couldn't be organised before dark, so Milan and Remi had to spend the night. Luckily there was a hut nearby so they could sleep there instead of in the cockpit.
It's been a while since we've had some-one have to overnight, but it does still happen. Soaring is still an adventure.
Saturday, 29 September 2018
Ragged wave
Looking south from the Jollie along a ragged wave line, Lake Pukaki visible ahead.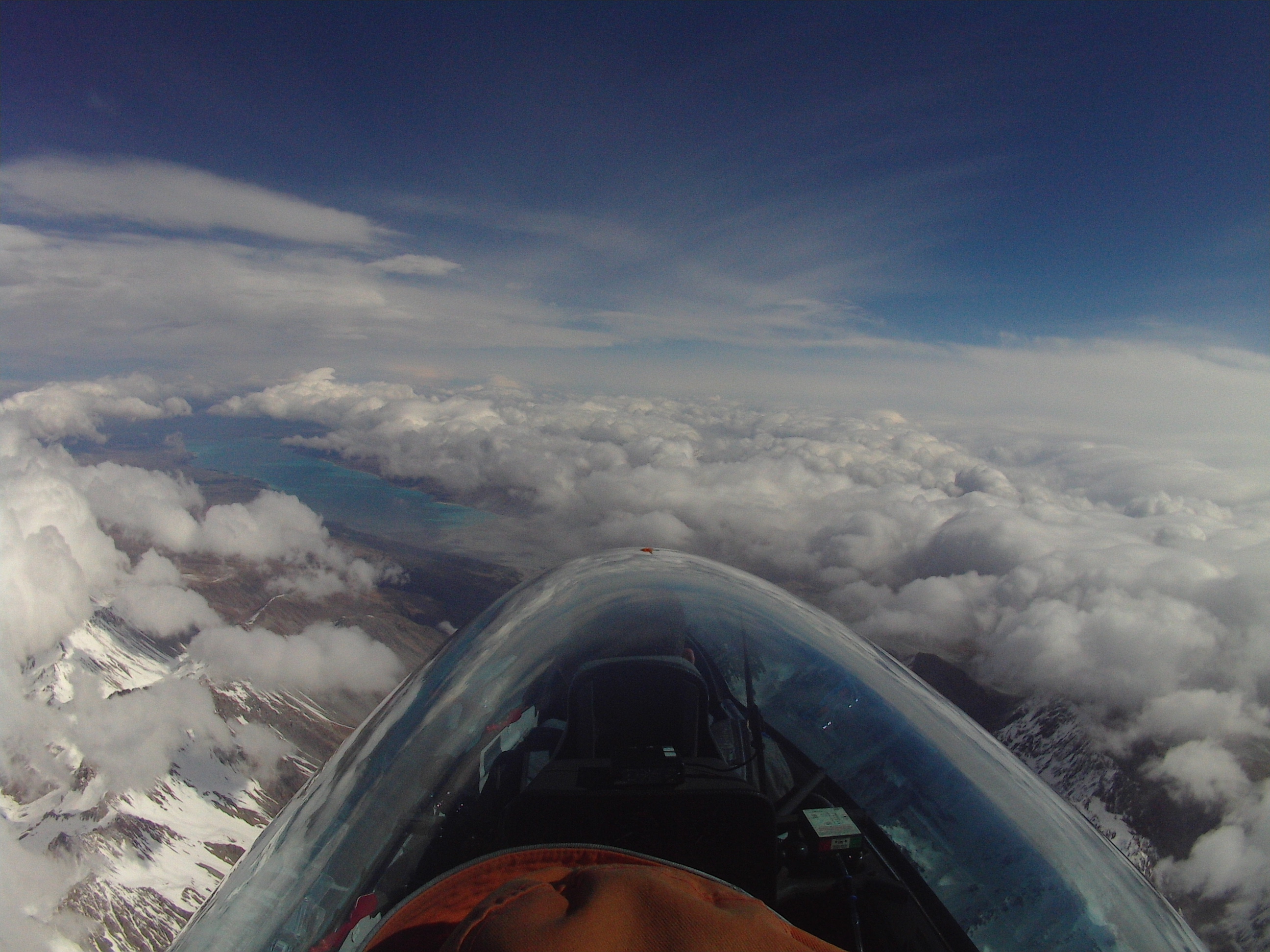 Wednesday, 26 September 2018
West southwest ridge action
Westerly down low going southerly higher up had the hawkduns working as a ridge, and southwest wave above. Cloud was a little low on the hawkduns.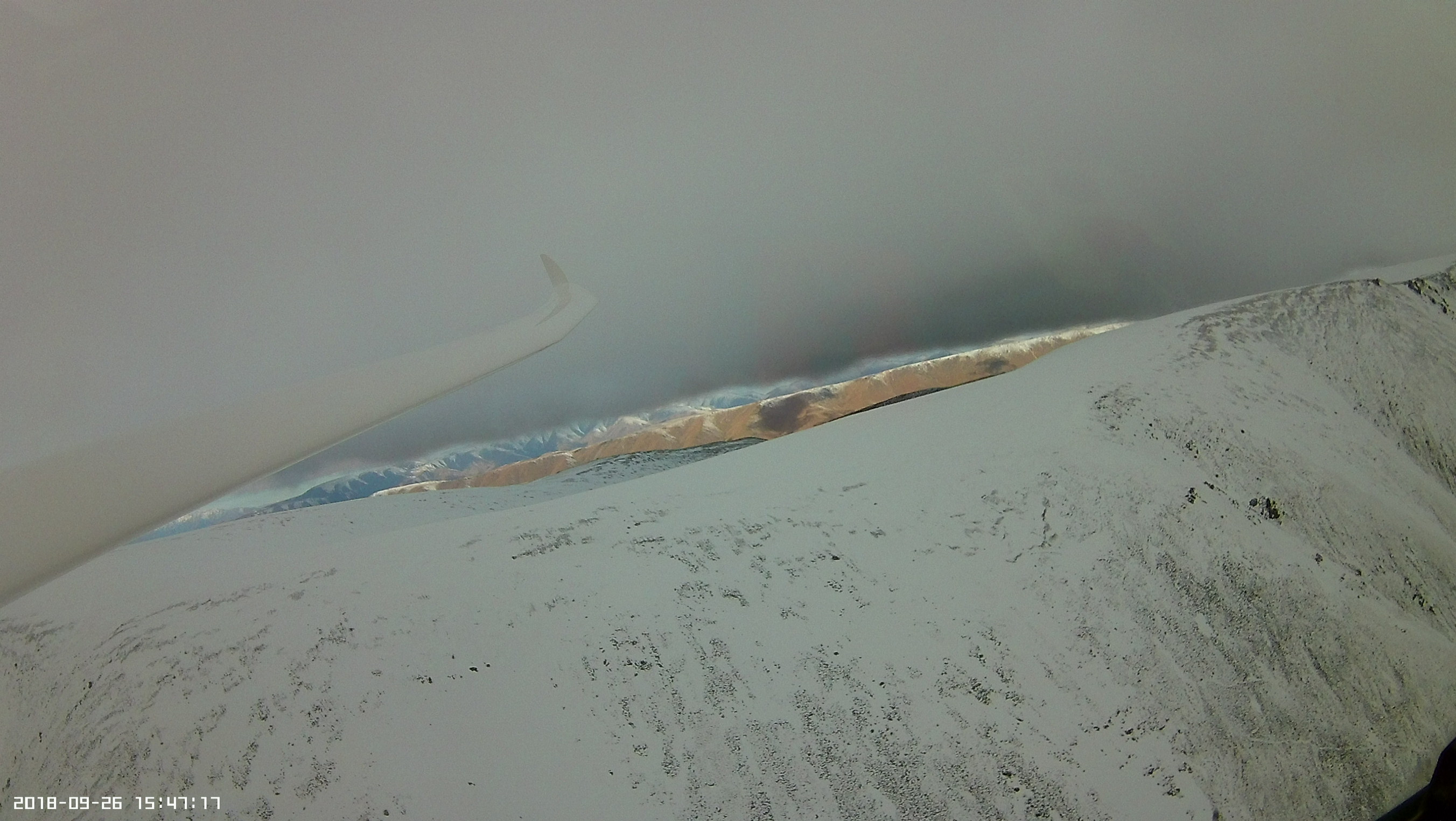 Wednesday, 19 September 2018
Mt Bitterness
The best lift today was south and east of Omarama according to the forecast, so we went along the northern side of the Hawkdun range to the east. Weak thermals mostly. A little wave influence, and just enough wind on the top of the Saint Marys range to ridge for a bit.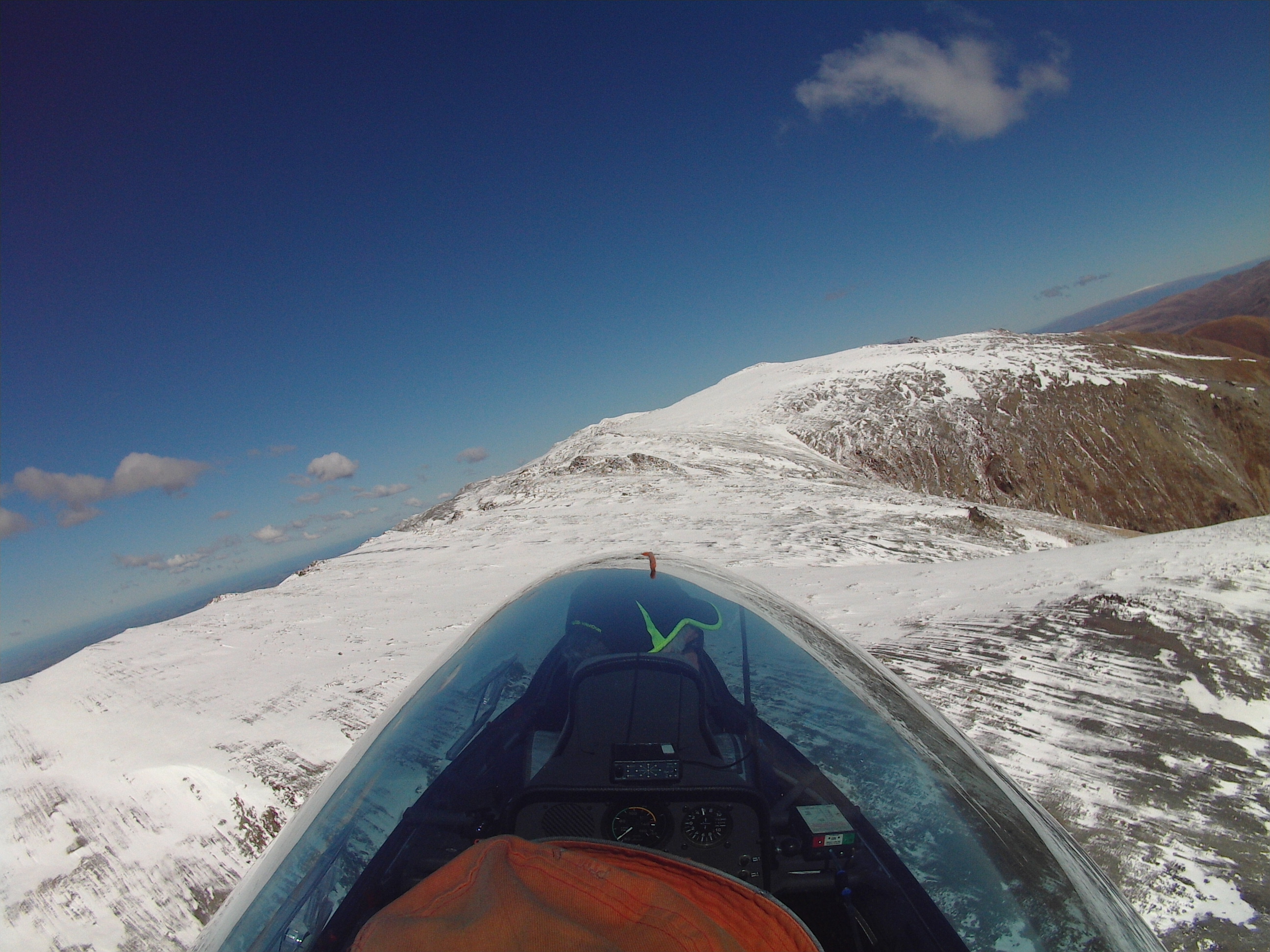 Philip Plane

philip@omarama.net